Amidst declining trust in democracy and rising authoritarianism, filmmaker Andrew James Benson, sought to move his gaze from the reactionary to the visionary by looking for bold visions and practical innovations that can make democracy more democratic. With stories from startup nations like Estonia and Taiwan, open source hacktivists, the pages of science fiction, and unexpected revelations on the shores of West Africa, Democracy: An Inquiry, unfolds as a meditation on the possible.
​​​​​​​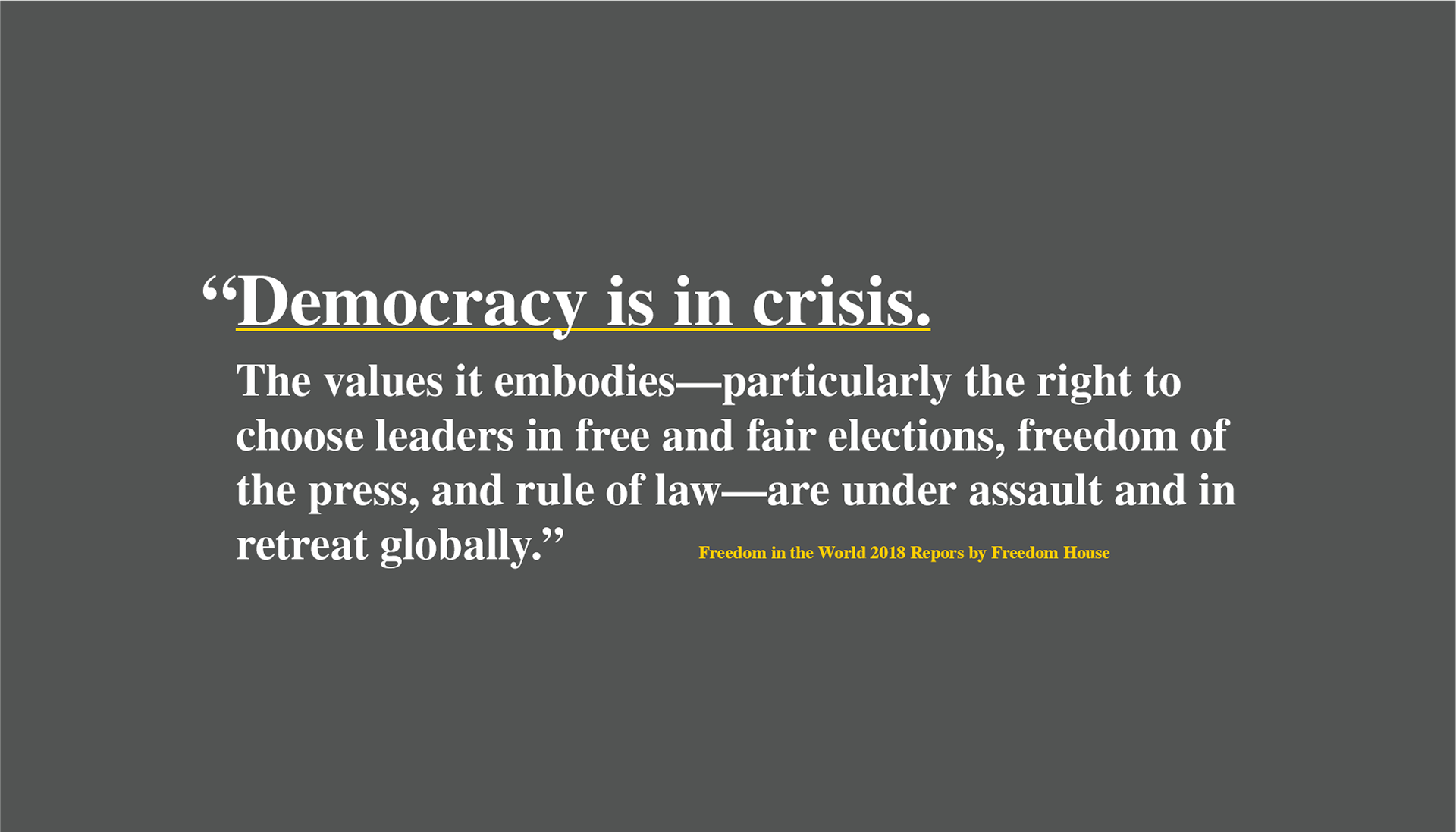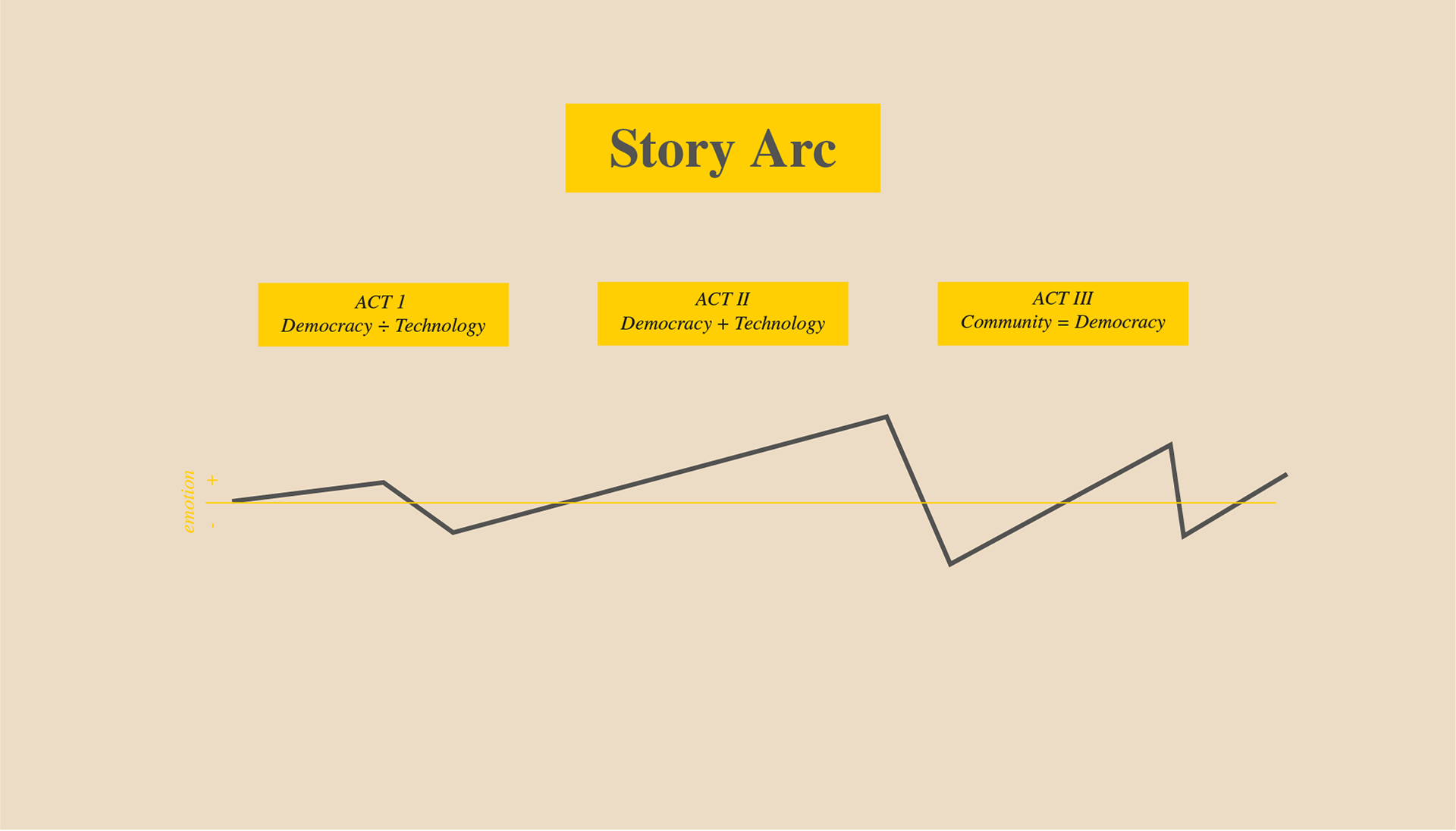 After a quick introduction to the filmmaker as narrator , a basic definition of democracy (which establishes that
most "democracies" are not really democratic
), and detailing the nature of the pursuit (we're out looking for ideas and interventions to address these stakes) we're off and running.
Act II: Democracy 

 

+

​​​​​​​

Tech
Pro-democracy ideas and innovations.
Act two unfolds like an adventuresome travelogue as Benson seeks, then reflects on, democratic innovations from around the world. First stop is Estonia, where former President, Toomas Ilves, speaks about the establishment of the world's first e-democracy and the benefits and workings of
digital voting
. In neighboring, Iceland, we're introduced to the Pirate Party and the value of a
plurality of political parties
. Across the world we meet Taiwanese Digital Minister, Audrey Tang, who explains how
AI-supported deliberation tools
are enabling citizens to actively participate in policy making in more efficient manner. Across the pacific, in San Francisco we find, Santi Siri and Pia Mancini, Argentine hackers who detail why we need to
upgrade representation
via the blockchain-based proxy voting system,
Liquid Democracy
. We then venture to the far future with the help of science fiction. In Toronto, we meet futurist and author, Karl Schroeder, who details the value and potential of
Decision Support Software
. And humanitarian-turned author Malka Older who talks about systems for
Information and Participation
.
We're then led back in time to 1973 Chile when Stafford Beer, a British Cyberneticist, was tapped to build a new model of a
decentralized, citizen-driven, and data fueled democracy
to help realize President Salvador Allende "Third Way". The U.S. of course led a coup to destroy this movement, recalling the
anti-democratic nature of our "democracies."
Act III: Community = Democracy
An existential crisis inspires unlearning
Reeling from the misgivings of modern democracy and facing the bold attacks to democracy during the
events of 2016/17
, Benson heads to "Little America" in West Africa—Liberia—to reflect on electoral politics and representation during Liberia's presidential election. There he finds the same
trappings of western democracy
but while exploring, he finds a powerful and unexpected revelation in an
indigenous pro-democracy social technology
, the "Palava Hut." A community space for conflict resolution and an analog of the tools the technologists are trying to build, the Palava Hut is a reminder that many of the institutions we've erected take us further from this basic democratic practice of
living in community
.

Liberian scholar Professor Debey Sayndee and Ghananian science fiction author, Jonathon Dotse, help us to look back at this truth in depth by recalling the democratic
institutions

 that existed long before Egypt, let alone Athens and imagining what the world would look like if these indigenous values were at the center of human progress.
In the end, we're left reflecting on what lives, and has lived, at the core of more democratic societies which rests us into this notion that
democracy is evolutionary and its next iterations will be determined by us.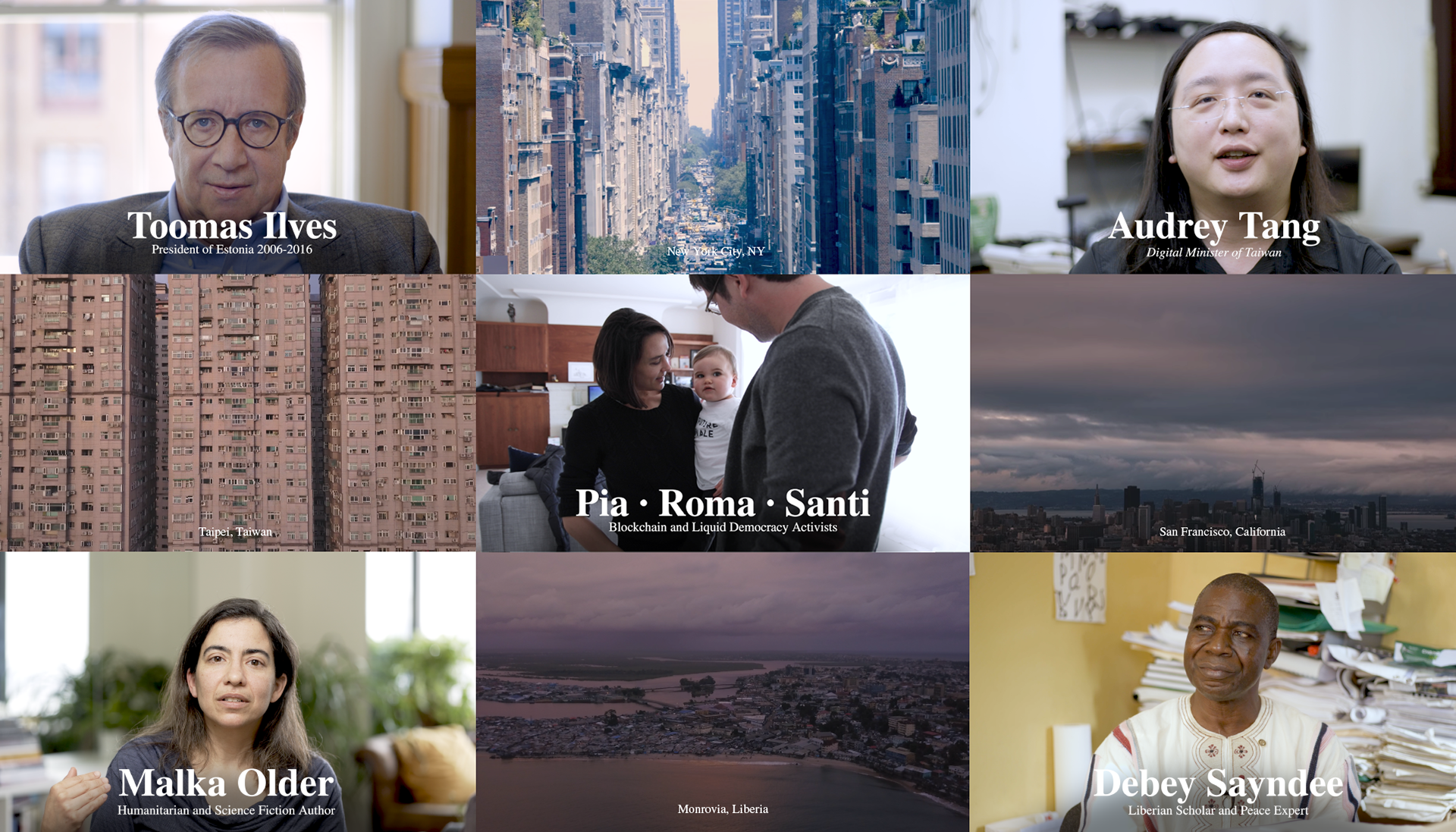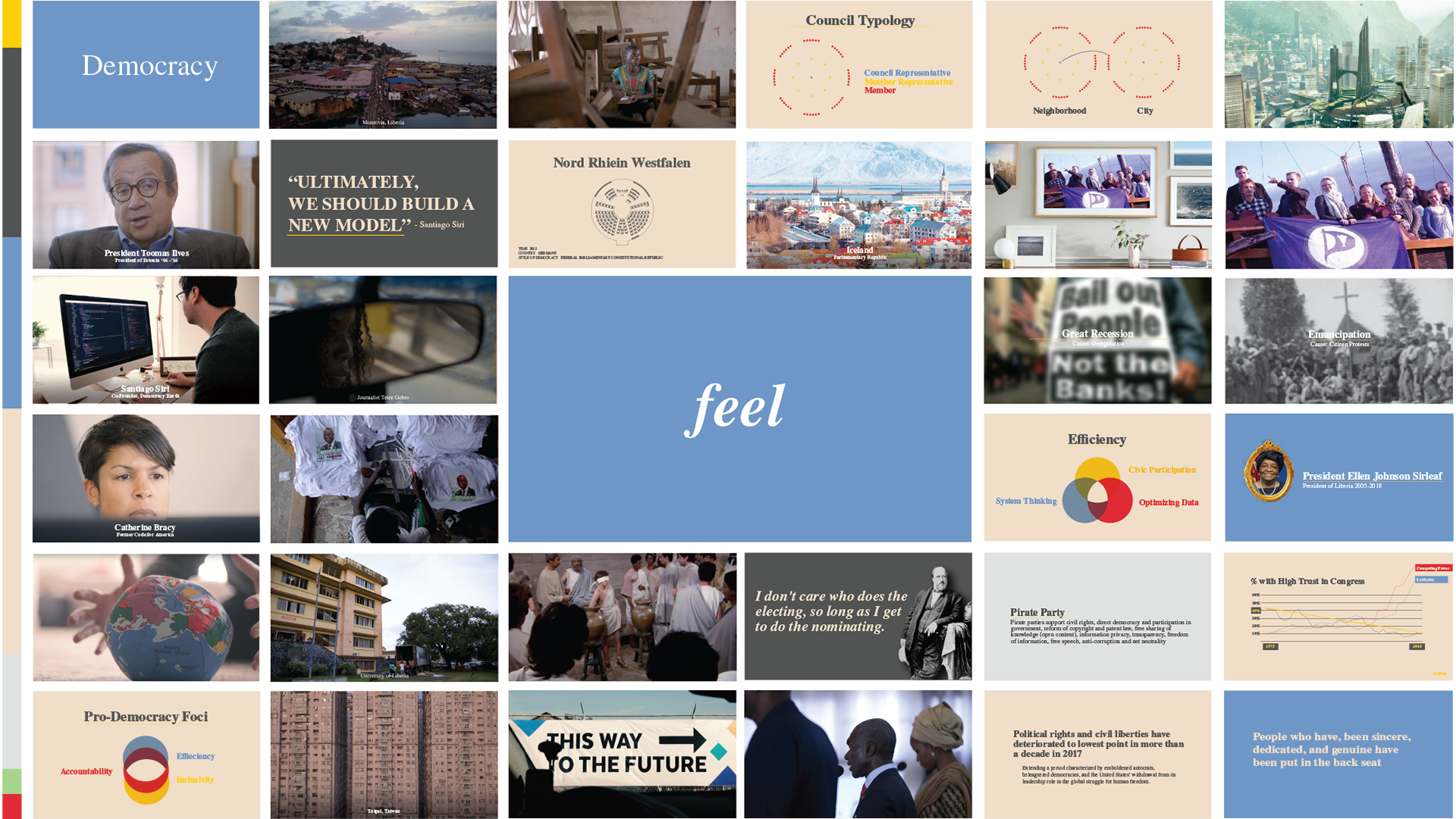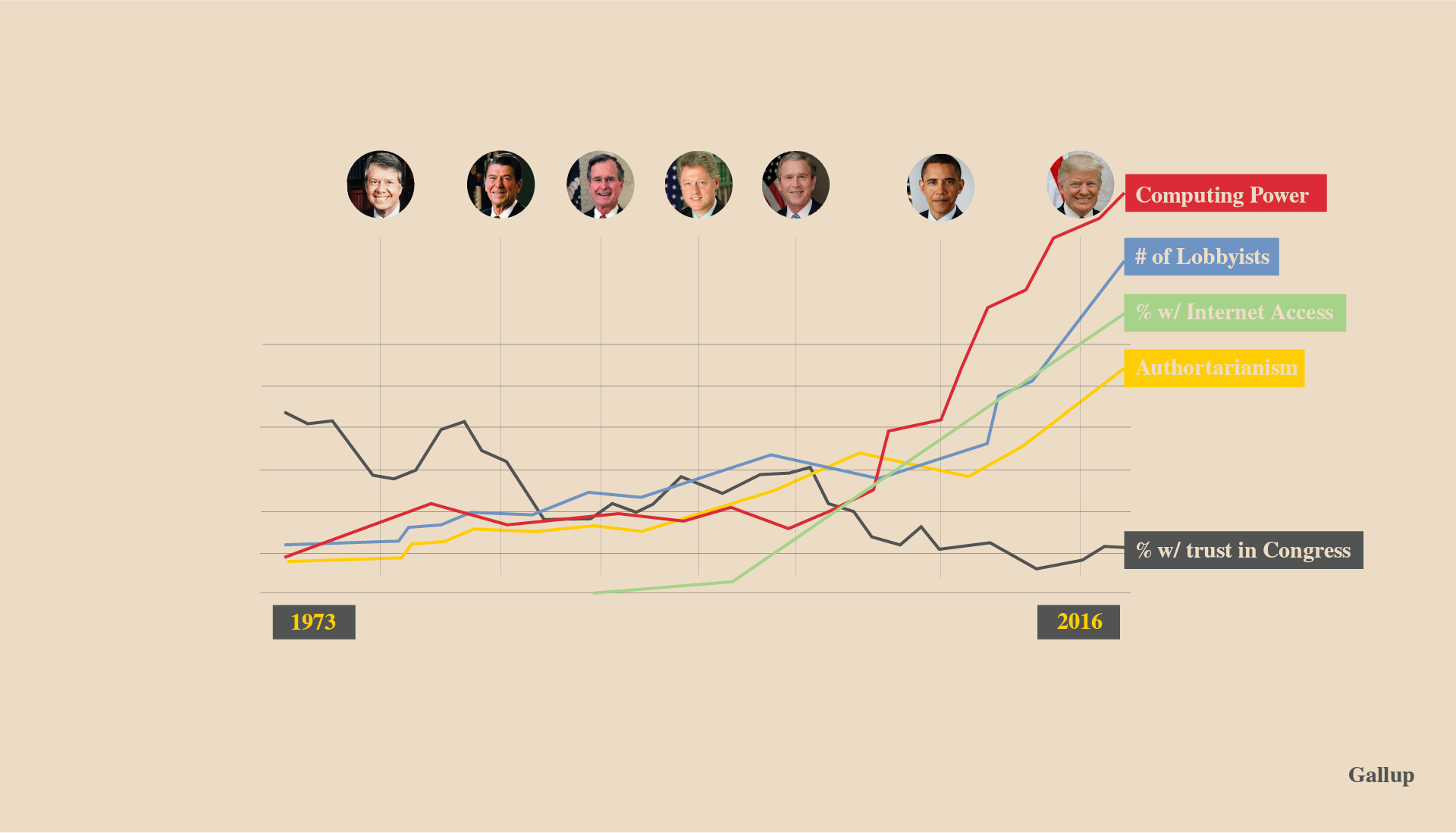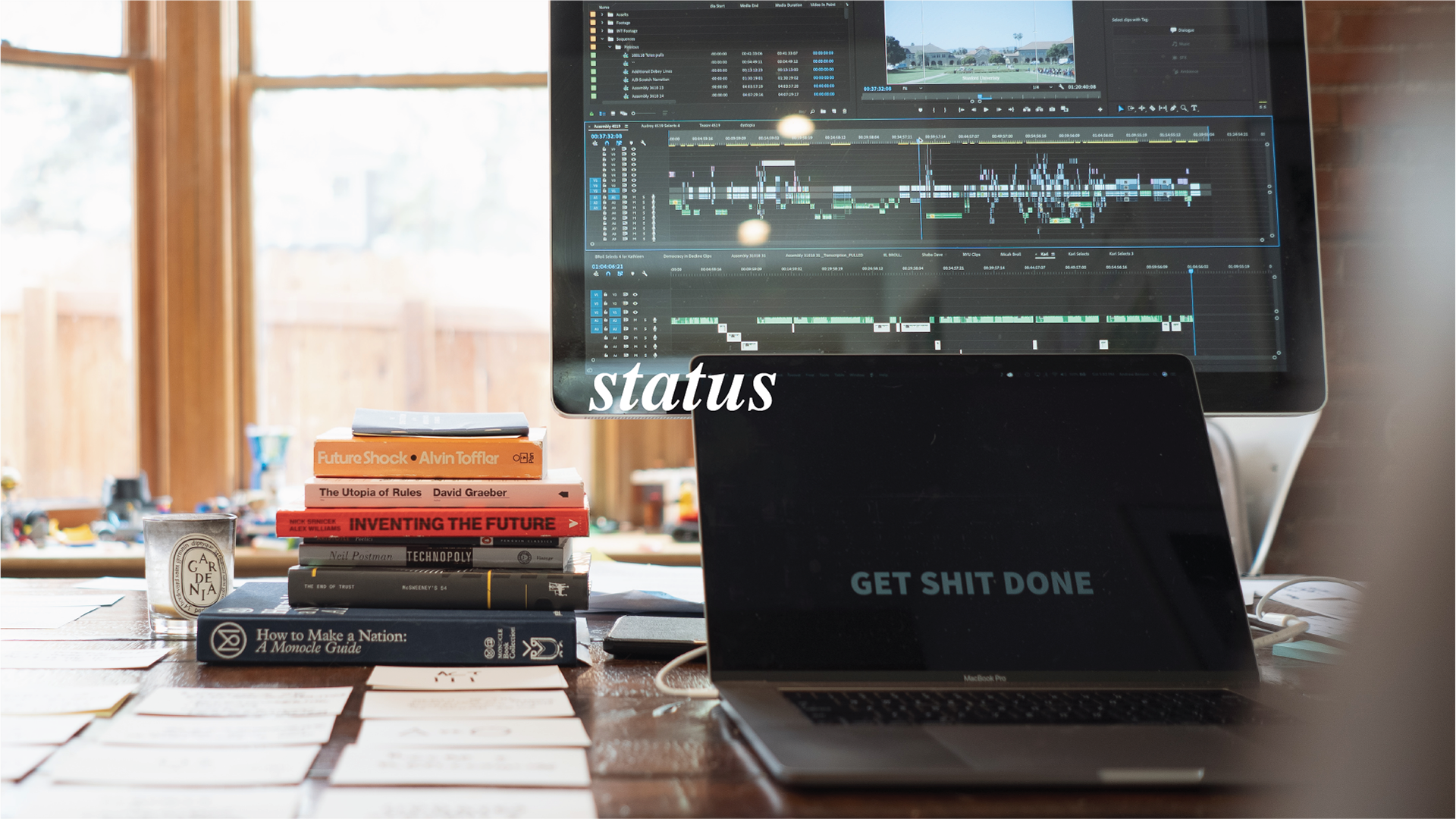 · ~70% of physical production has been completed
· Actively revising a rough cut (when client work allows) that includes scratch narration, rough broll placement, and scene descriptions for desired material. Request a rough cut review at andrew@andrewjamesbenson.com
· Seeking high profile Executive Producer, or production company, and/or agent to attach to the project and assist with securing completion funds (for additional production and post-production), festival placements, and a licensing deal with a VOD platform
Rough Cut Reviews and Revisions
· Current · Sharing rough cut with trusted collaborators and revising.

Fundraising and Development
· September 2019 · Distribute rough cut to industry connections. Set meetings in LA and NY with EPs, production companies, and agents to share the work and seek completion funds and a licensing deal for VOD distribution

Completion/Festival Submission/Marketing
Fall/Winter 2019 · Shoot pick-up scenes and recreations; create animation and score; mix and color.

Distribution
· Early 2020 · Premiere at renowned festival and release on VOD
· April – November 2020 · Host community screenings and facilitate future-focused discussions about democracy.
Pre-Production
· 2012 · Phoenix · Developed concept for project on the future of democracy
· 2013 · San Francisco · Bibliographical research
· 2014 · San Francisco · Pitched a series concept called, Coding Democracy to Omidyar Group and ITVS. It was a Black Mirror-like show which explored positive stories about democracy and technology.
· 2016 · San Francisco · Created story architecture

Production
· March 2017 · San Francisco · Self-funded production with key characters from story architecture: Santiago Siri, Catherine Bracy, and President Toomas Ilves 
· April 2017 · San Francisco · Produced and released 2 episodes of a web series called Coding Democracy (codingdemocracy.tv) featuring Santiago Siri and Catherine Bracy, then quickly pivoted to focus solely on a feature film
· May 2017 · Oslo · Attended, networked, and filmed interviews for the documentary at the Oslo Freedom Forum
· June 2017 · New York · Attended, networked, and filmed interviews for the documentary at the Personal Democracy Forum
· June 2017 · New York · Presented interview selects and brainstormed the concept with a small group at NYU ITP's summer program
· September 2017 · Johannesburg · Produced and hosted a panel called Coding Democracy at Singularity University's Summit in Johannesburg, South Africa and conducted interviews with panelists from Kenya, Tanzania, South Africa and the US.
· September – December 2017 · Liberia · Served as a Fellow of Accountability Lab, covering the presidential election for my project, producing their pro-democracy program, Integrity Idol, and mentoring aspiring filmmakers.
· December 2017 · Taipei · Filmed second interview and broll with Audrey Tang
· March 2019 · New York · Interview with Malka Older 
· July 2019 · San Francisco · Pick Up shooting with President Ilves and Larry Diamond. 

Post-Production
· February-June 2018 · Johannesburg · Spent one month crafting a rough cut and then served as a Fellow of Accountability Lab to produce Integrity Idol South Africa with the BMW Foundation and the Democracy Works Foundation. 
· July-August 2018 · New York · Script writing based on the transcript of the rough cut and additional interview selects
· April 2019 · Boulder · Spent a week editing to the script and revising, which has produced the rough cut I am sharing now. 
· May - August 2019 · Intermittent writing and editing based on rough cut feedback.  
I met Andrew at an entertainment industry summit where we were in a small group strategizing about how to expand the creation and distribution of more social impact media.  I was immediately impressed by his insights, both in media and technology, and especially how he presented his ideas in collaboration with others.  In fact, I was so impressed that I invited him to help me launch Conscious Good.  While working together I was struck by Andrew's commitment to his personal growth and to creating media that would catalyze positive impact in the world.  Andrew is smart, hard-working, incredibly creative, dedicated, humble and overall a joy to work with.  I can't say enough good things about him.  My expectations for his film project, his career and his impact on the world, are extremely high. 
Founding Executive Director, Tribeca Film Festival Founder
I have witnessed the evolution of Andrew from first encounter in 2006 as a fledgling producer and film-maker emerging into an inspiring, innovative and intriguing producer and director. He is one of the few shining a light on the potentially explosive interface between democracy and technology, a more urgent and immediate subject can't be found and I cannot think of anyone better placed to amplify this story to a global audience. I wholeheartedly endorse Andrew and support his application to the fund. 
Producer, Eagle Falls (2006-one of Andrew's first projects) 
Former Producer for Darlow Smithson, BBC Factual, RAW, and Spirit Dance Currently Line Producer at Passion Pictures 
I joined Andrew's project as an advisor in 2014. I was impressed by his vision and have continued to be impressed by his persistence to tell a powerful story about the future of democracy. We need more stories that cause us to think critically about what will be, not just react to what is. I believe Democracy: An Inquiry will captivate audiences at a moment in history that needs this work more than ever. 
Chancellor's Public Scholar , UC Berkeley 
Research Director, Institute for the Future 
Executive Director & Founder, Global Lives Project 
I've been fortunate to work with Andrew on many projects throughout the years as both a supervisor and collaborator. He is one of the most professional and creative people I have ever worked with. His gift to recognize and isolate the critical elements of a complex subject is leveraged by his skill in crafting story structures that lead an audience to clear understanding. He has a brilliant mind and will no doubt continue to succeed at whatever goals he sets. I've had the opportunity to see some rough cuts of his current documentary project on democracy and I feel it holds the potential to attract a very large audience, create important conversations and possibly spark real change. 
Director, Randy Murray Productions 
Director, The Joe Show | Co-Director, Mitchell 20 
Andrew Benson's work in documentary filmmaking is always unparalleled, surprising, absorbing and filled with humanity. 
Writer/Producer, The Simpsons, Malcolm in the Middle, F is for Family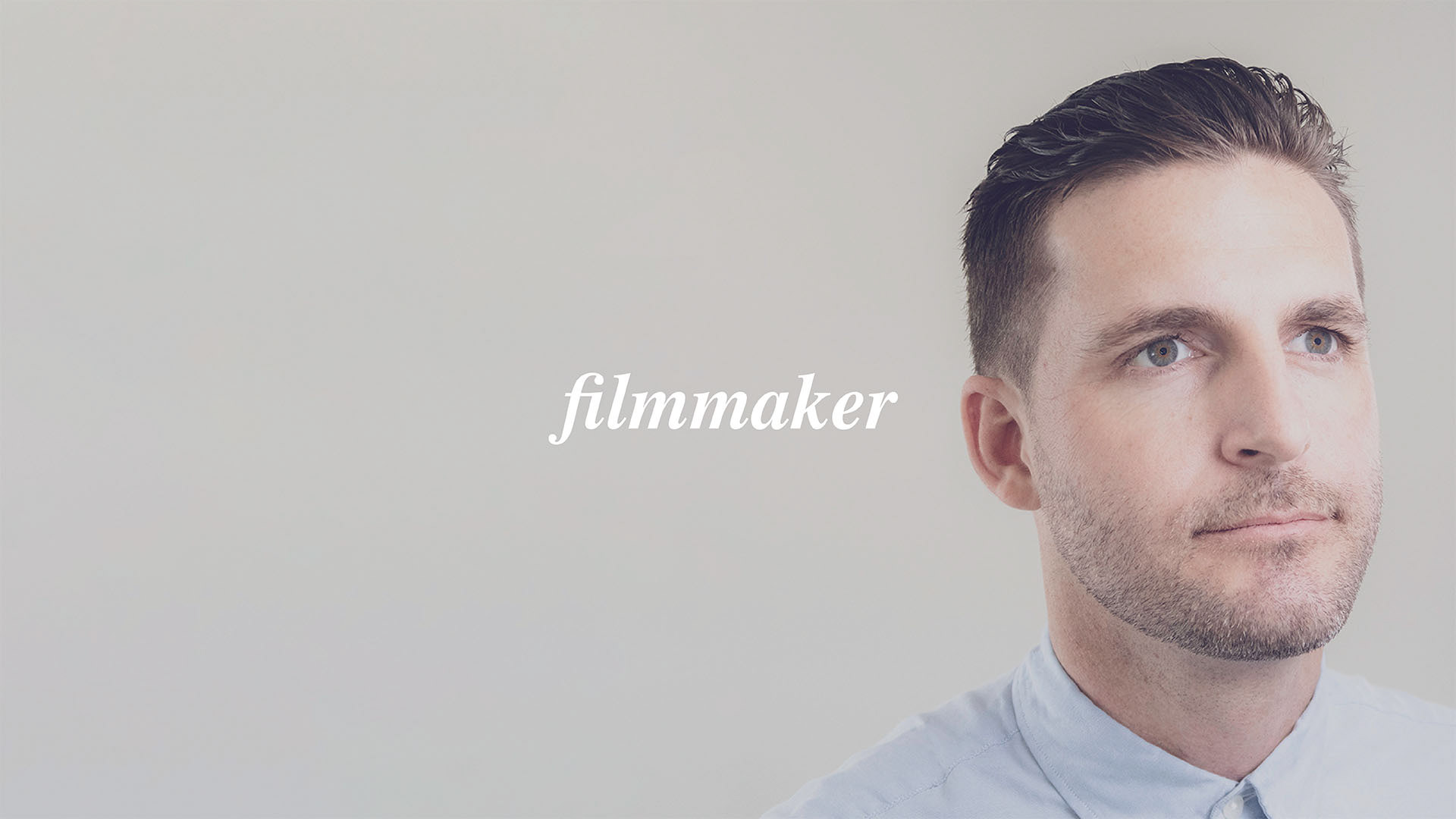 After working as a student journalist, Andrew fell in love with storytelling for impact and decided to learn the craft of documentary storytelling. Between 2005-08 he cut his teeth as a coordinator on The Amazing Race; 3rd AD on the BAFTA-nominated docudrama Eagle Falls; as PM for Discovery and Animal Planet shows; and as the writer/producer/director of marketing videos for impact organizations. This while also story producing The Joe Show documentary, with his mentor turned partner, Director Randy Murray. In 2008, Andrew and Murray began another documentary, Mitchell 20. Andrew produced, wrote, and the two co-directed. Andrew helped raise $550k for this film to cover its 3 year-long production. It was released in 2012 via a theatrical run with AMC Independent and won a regional Emmy for Best Documentary. The same year, Benson sold his original concept Edge of War to Discovery Military. The shows host, General Wesley Clark said it "could reduce enthusiasm for war", which was exactly its intent. This led to Discovery's licensing of The Joe Show and a development deal. 
In 2013, Benson moved to San Francisco to pursue this film and set up a creative agency, A Happy Project, where he served as a creative writer, producer, and director on digital products and content projects. Chasing his film, he spent 2017/18 living in Paris, Monrovia, and Johannesburg before settling down in New York. Today, he works with clients like the BMW Foundation, Amgen Foundation, Accountability Lab, Humanity United, and Tomorrow Lab. 
He is a graduate of Arizona State University with a Bachelors of Interdisciplinary Study where he focused on avant garde art, social science, and religion. In Phoenix, he founded and co-directed the Produce Art Gallery; was a founding co-chair of Generation United; a trustee of the Phoenix Elementary School District Employee Benefits Trust; and on the board of Roosevelt Row Community Development Corporation.
His personal mission is to engage for mutual benefit with grace and humility while increasing quality of life for all.