In a place known as a sweet land of liberty, an allegory about democracy's elusiveness unfolds during a monumental and dramatic election.
After decades of autocratic rulers, civil war, and experiments in state-building, the West African nation of Liberia is undertaking an election that could mark its first democratic transition of power in 73 years. The election will test the will of Liberians and the democratic institutions they've been rebuilding with the help of the United Nations, NGOs, and foreign aid agencies since the end of the civil war in 2005. With intimate and beautiful cinematography coupled with amazing oration and keen post-colonial analysis from Liberian scholar, Professor Debey Sayndee, investigative journalist Tetee Gebro, and members of civil society, we deeply experience the reality of a nation at a turning point and find a poetic allegory about the illusory nature of democracy.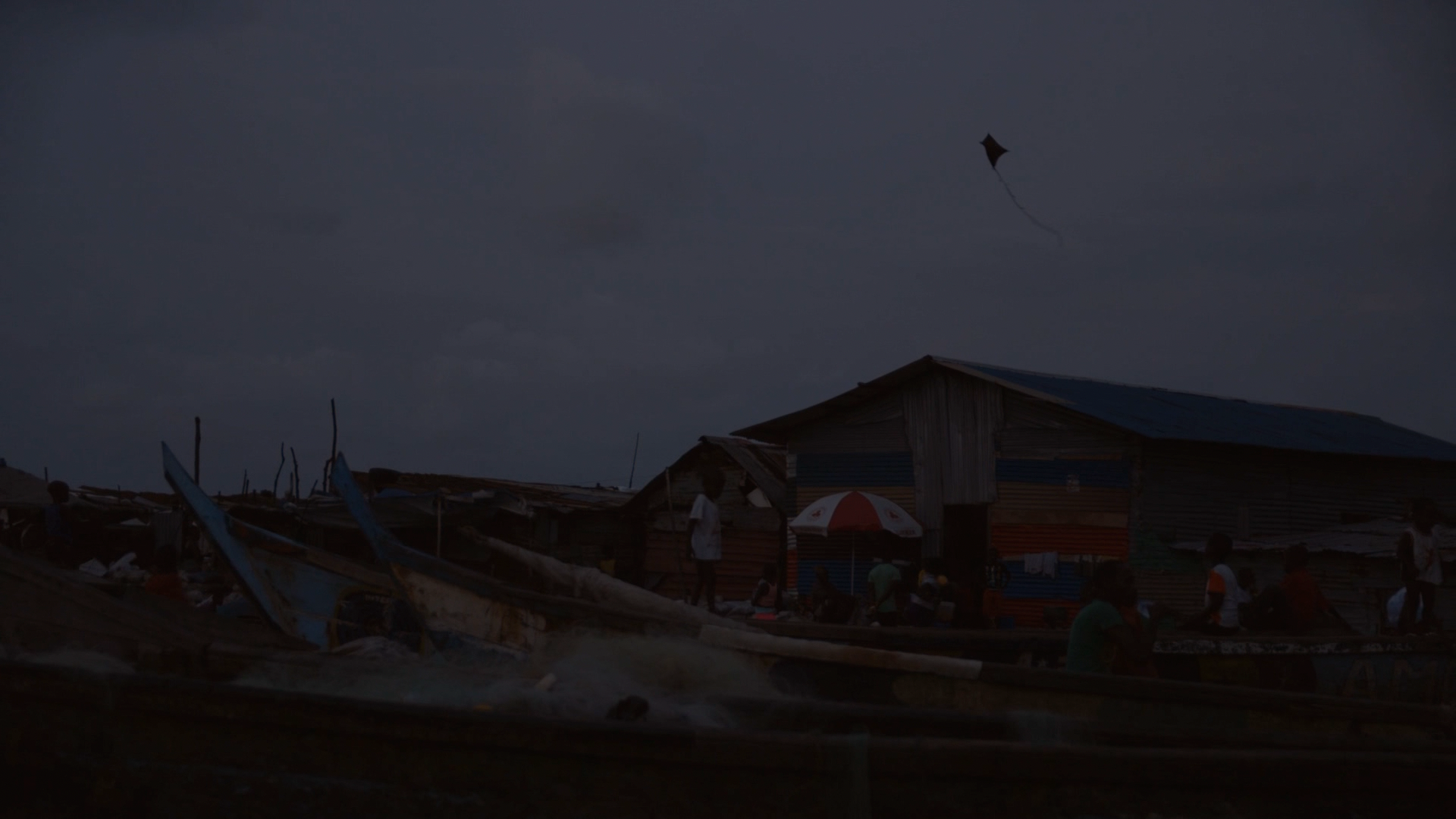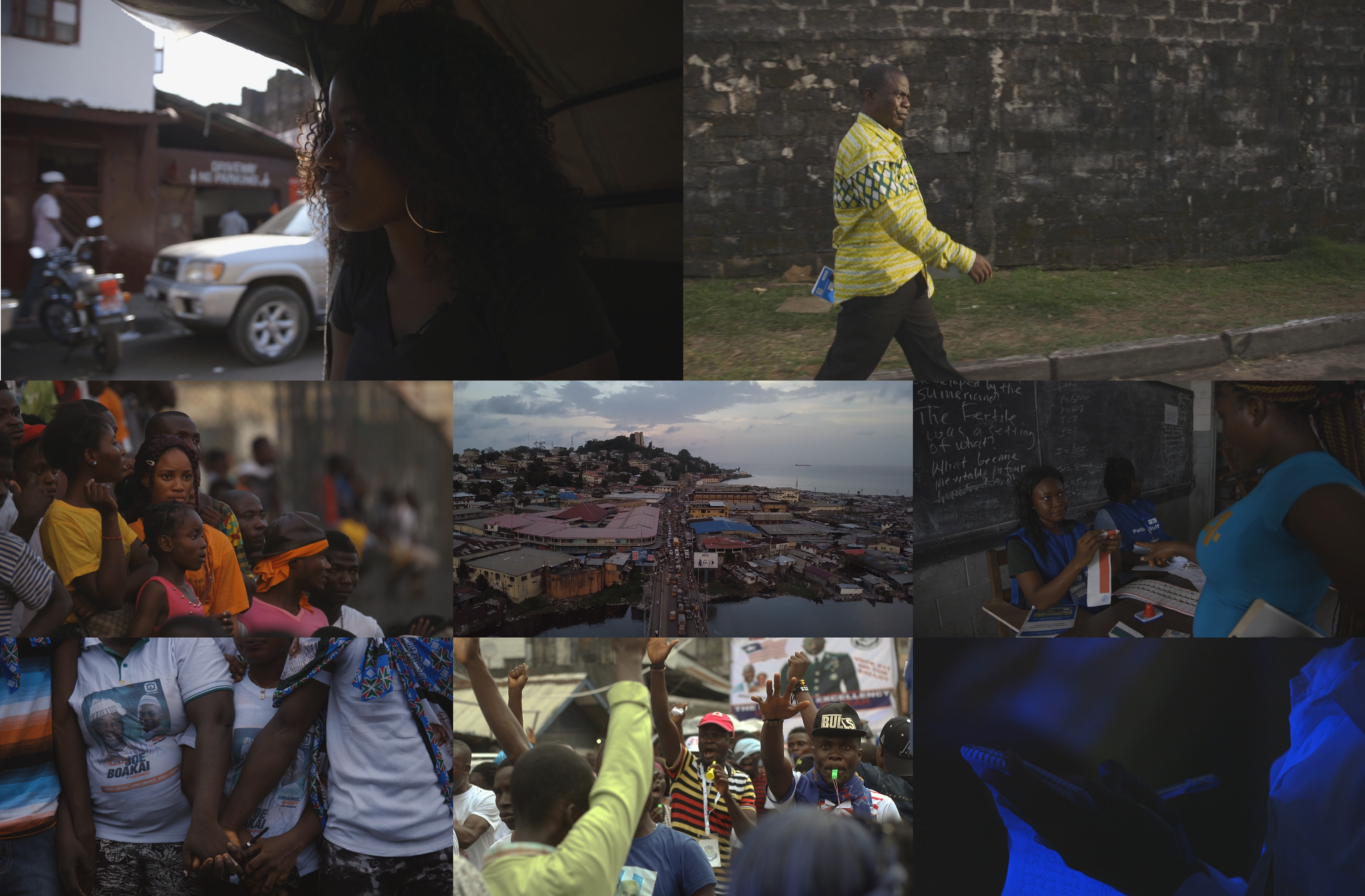 Andrew James Benson · Filmmaker
Andrew is a creative producer/director of content for impact. His creative direction has secured ADDYs and helped raise tens of millions for impact organizations;  "
Mitchell 20
" a documentary about education that he wrote/produced/co-directed was distributed theatrically through AMC Independent and won a Rocky Mountain Emmy for Best Documentary; "
The Joe Show
" a nearly ten-year long profile of Sheriff Joe Arpaio and the decline of the fourth estate that Benson story produced was sold to Investigative Discovery and played festivals worldwide; and his original docudrama concept "
Edge of War
" was sold to Discovery Military — the show's host, General Wesley Clark said it "could reduce enthusiasm for war", which was exactly its intent. Today, he works with 
clients like the BMW Foundation, Amgen Foundation, Accountability Lab, Patreon, ToysRUs, NYCEDC, and Humanity United.
He is a graduate of Arizona State University with a Bachelors of Interdisciplinary Study where he focused on avant garde art, social science, and religion. In his hometown of Phoenix, Arizona, he founded and co-directed the Produce Art Gallery; was a founding co-chair of Generation United; was a trustee of the Phoenix Elementary School District Employee Benefits Trust; and was on the board of Roosevelt Row Community Development Corporation. He currently lives in New York City after stints in San Francisco, South Africa, Ecuador, France, and Liberia.
Valentino Thomas · Co-Producer/Additional Camera/Asst. Editor
Valentino is a Liberian filmmaker and photographer who was educated in Kenya and Ghana. He works with local and international NGOs on storytelling for impact. Combining his love of sport and photography, you'll often find him spending his weekends photographing pickup soccer games on the streets of Monrovia. Valentino assisted all phases of Liberian production including research, coordination, photography, and early story editing.
Germana Dalberto · Co-Producer
Germana Dalberto works at the United Nations Office of Rule of Law and Security Institutions of the Department of Peace Operations in New York. Throughout her career, Ms. Dalberto has worked with international organizations, public sector and civil society groups to advance security sector reform, human rights and gender equality agendas in transnational and post-conflict settings such as in Haiti, Palestine, Liberia, and her home country, Brazil. She is a PhD Candidate at the University of Sao Paulo, where her dissertation is a post-colonial analysis of the establishment of democratic security institutions in post-conflict countries, such as Liberia. Ms. Dalberto holds an LLM in Criminal Law and a Masters in Sociology. In 2014, the Council of Social Studies awarded her study on democratic transitions with the Jean Claude Bajeux Prize as the best research in Latin America. Ms. Dalberto ensures that the analysis is rooted in scientific truth, is post-colonial in nature, and honors the needs of the global south.
Blair Glencorse · Executive Director, Accountability Lab
Clair MacDougall · Liberia-based journalist
David Evan Harris · UC Berkeley, Institute for the Future
Dan Swislow · Formerly National Democratic Institute
Randy Murray · Randy Murray Productions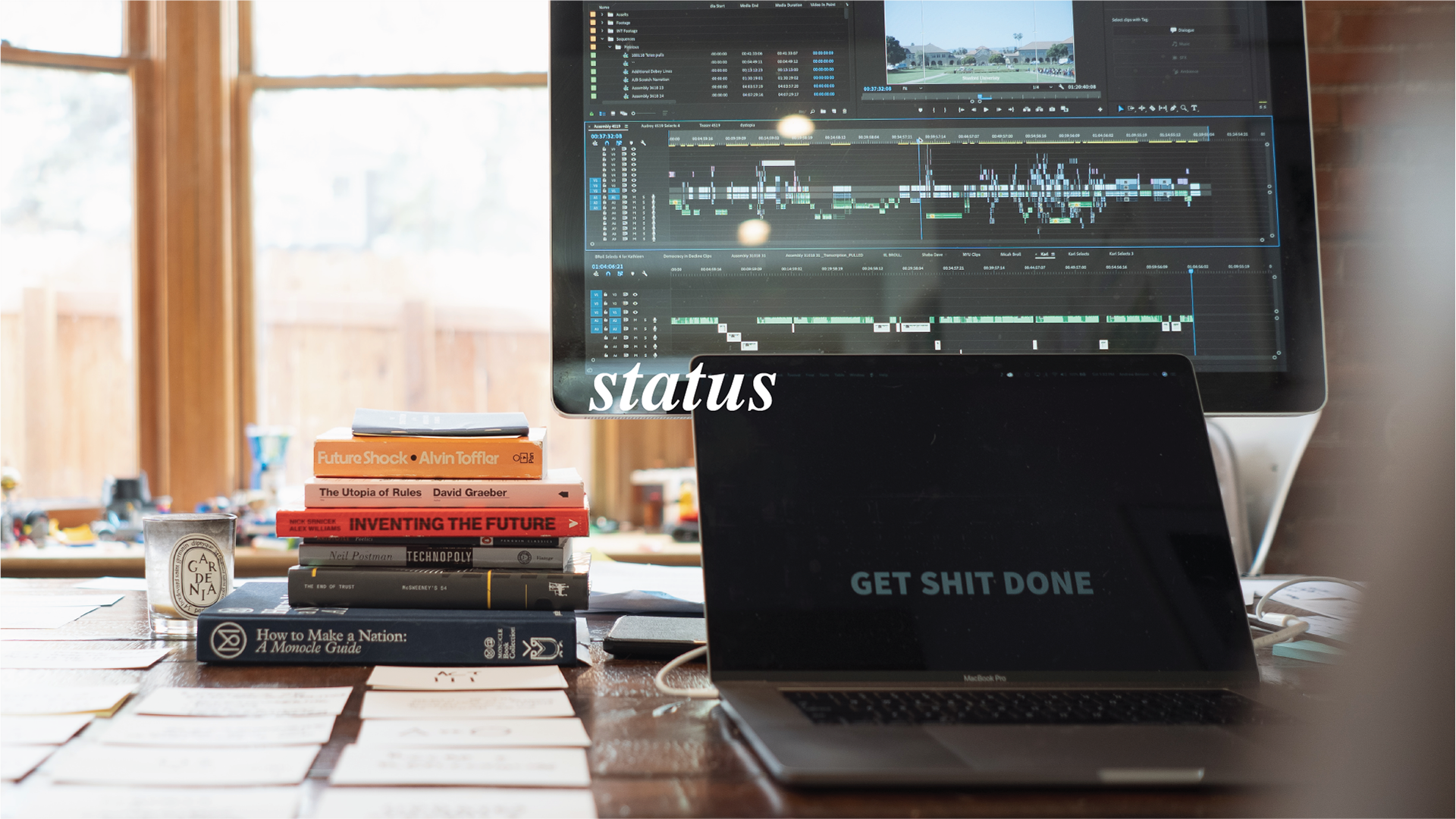 · Actively revising a rough cut that includes rough broll placement, sound design and color. Request a rough cut review at andrew@andrewjamesbenson.com
· Seeking high profile Executive Producer, production company, and/or agent to attach to the project and assist with securing completion funds (post-production), festival placements, a licensing deal with a VOD platform, and education/community engagement screenings.
Rough Cut Reviews and Revisions
· Current · Sharing rough cut with trusted collaborators and revising.


Fundraising/Development
· Winter 2019 · Distribute rough cut to industry connections. Set meetings in LA and NY with EPs, production companies, and agents to share the work and seek completion funds and a licensing deal for VOD distribution


Completion/Festival Submission/Marketing
Winter 2019 · Refine edit, shoot pickups, score mix and color.
Distribution
· Mid/Late 2020 · Premiere at renowned festival 
· Fall 2020 · Host community screenings and facilitate future-focused discussions about democracy around US election events.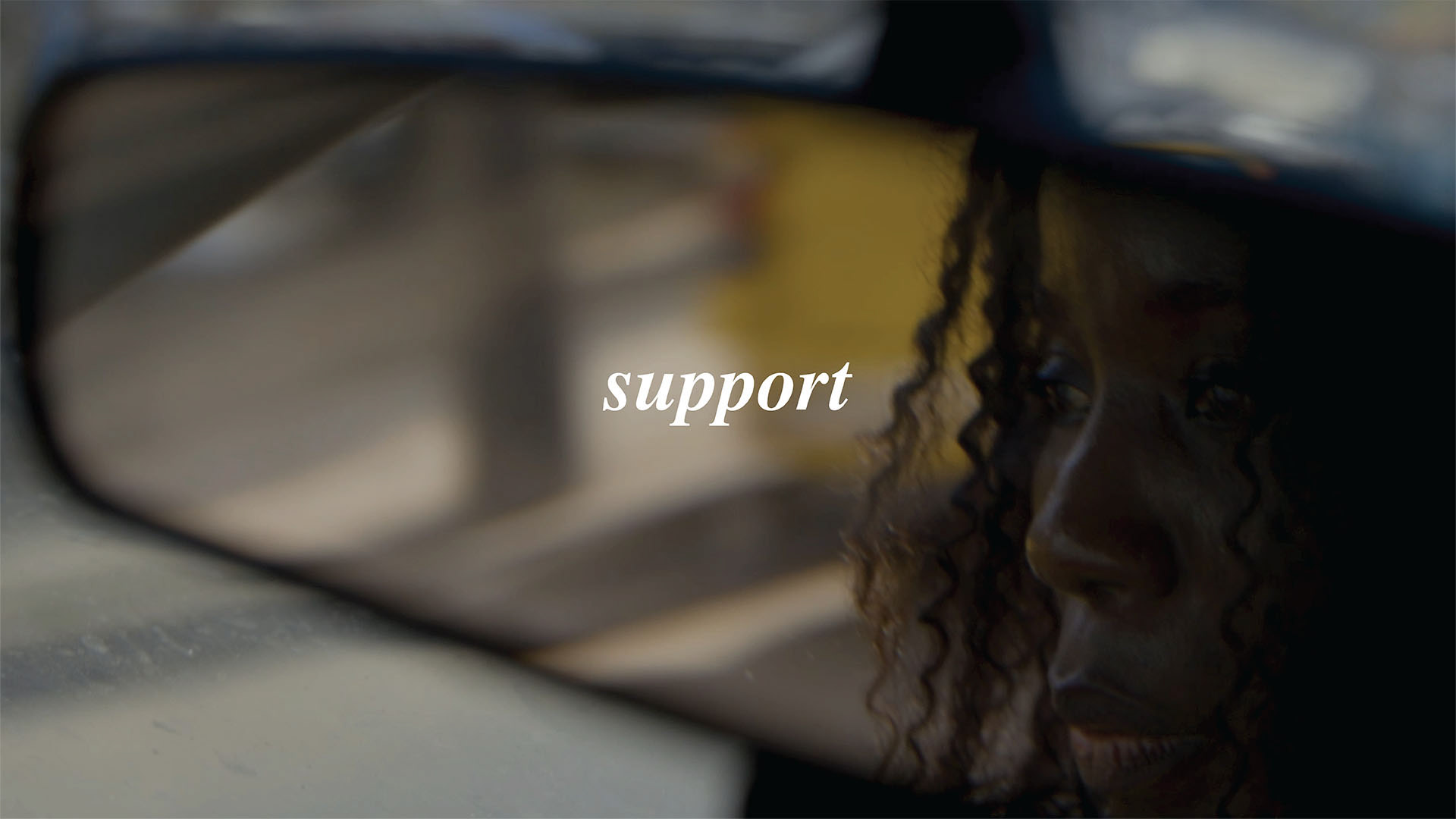 I met Andrew at an entertainment industry summit where we were in a small group strategizing about how to expand the creation and distribution of more social impact media.  I was immediately impressed by his insights, both in media and technology, and especially how he presented his ideas in collaboration with others.  In fact, I was so impressed that I invited him to help me launch Conscious Good.  While working together I was struck by Andrew's commitment to his personal growth and to creating media that would catalyze positive impact in the world.  Andrew is smart, hard-working, incredibly creative, dedicated, humble and overall a joy to work with.  I can't say enough good things about him.  My expectations for his film project, his career and his impact on the world, are extremely high. 
Founding Executive Director, Tribeca Film Festival
I have witnessed the evolution of Andrew from first encounter in 2006 as a fledgling producer and film-maker emerging into an inspiring, innovative and intriguing producer and director. He is one of the few shining a light on the potentially explosive interface between democracy and technology, a more urgent and immediate subject can't be found and I cannot think of anyone better placed to amplify this story to a global audience. I wholeheartedly endorse Andrew. 
Producer, Eagle Falls (2006-one of Andrew's first projects) 
Former Producer for Darlow Smithson, BBC Factual, RAW, and Spirit Dance Currently Line Producer at Passion Pictures 
I joined Andrew's project as an advisor in 2014. I was impressed by his vision and have continued to be impressed by his persistence to tell a powerful story about the future of democracy.
Chancellor's Public Scholar , UC Berkeley 
Research Director, Institute for the Future 
Executive Director & Founder, Global Lives Project 
I've been fortunate to work with Andrew on many projects throughout the years as both a supervisor and collaborator. He is one of the most professional and creative people I have ever worked with. His gift to recognize and isolate the critical elements of a complex subject is leveraged by his skill in crafting story structures that lead an audience to clear understanding. He has a brilliant mind and will no doubt continue to succeed at whatever goals he sets. I've had the opportunity to see some rough cuts of his current documentary project on democracy and I feel it holds the potential to attract a very large audience, create important conversations and possibly spark real change. 
Director, Randy Murray Productions 
Director, The Joe Show | Co-Director, Mitchell 20 
Andrew Benson's work in documentary filmmaking is always unparalleled, surprising, absorbing and filled with humanity. 
Writer/Producer, The Simpsons, Malcolm in the Middle, F is for Family